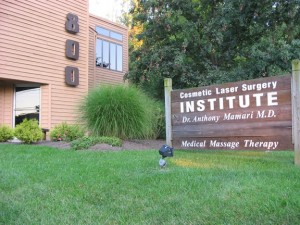 The Cosmetic Laser Institute was founded in 1995 by Dr. Anthony Mamari. Since then it has been dedicated to serving the greater Cincinnati area.  Dr. Mamari uses the most advanced laser treatments available in Cincinnati and Northen Kentucky.
Enter Sweepstakes-draw each month to win $100 by emailing  us.
Experience Makes a Difference
Our cosmetic surgeon, Dr. Mamari, is expert,  warm, approachable, and eager to make each patient's experience the best that she/ he can be.
Meet The Cosmetic Surgery Expert
To ensure great results with a quick recovery and minimal risk schedlue your consultation with Dr. Anthony Mamari at the Cosmetic Laser Institute.
Call us at 513-221-1111 or email us here with your questions or concerns.
Our Educational Website
This site is built to help you find what you are looking for and educate you on the latest advanced in the Medical Laser Technology. you will find updated information on enhancements of your skin, so that you can make your own decision.